Feather Africa is a financial services platform that enables its users to find money nearby and to send money to anyone, anywhere. Feather facilitates the movement of money with ease, and enables its customers to access money when they need it without a trip to the banking hall.
In 2022, as Feather's base of loyal customers and stakeholders grew, the team decided to establish deeper connections with them by rewarding them with tangible elements of their brand, like merch. This is where Wii came in.
"WiiCreate actually came in via a referral. We had someone who was working with us at the time who highly recommended WiiCreate to us" - Bolu Olatunji, CEO of Feather Africa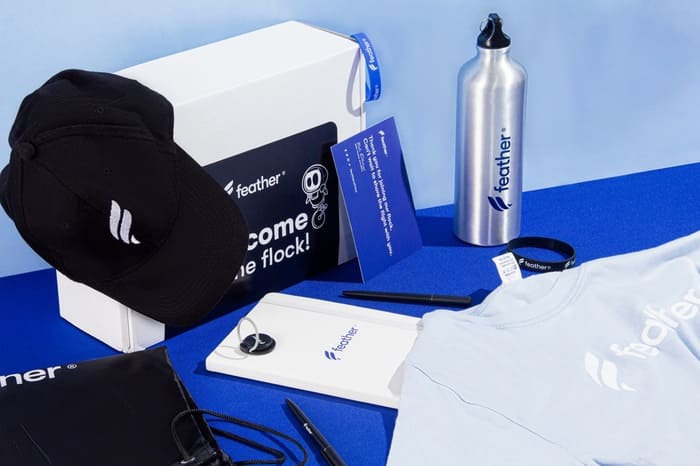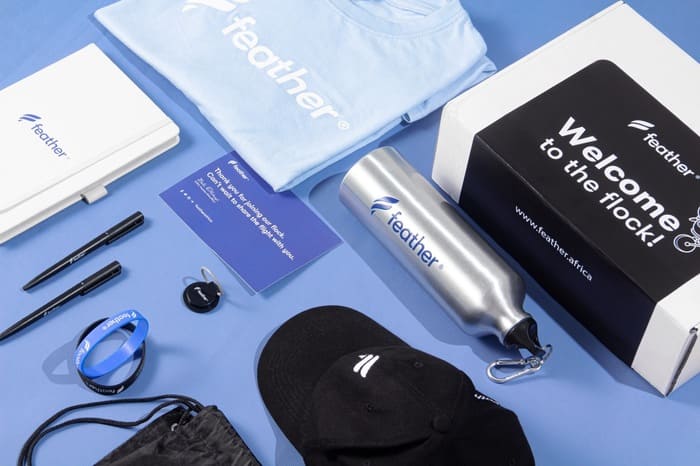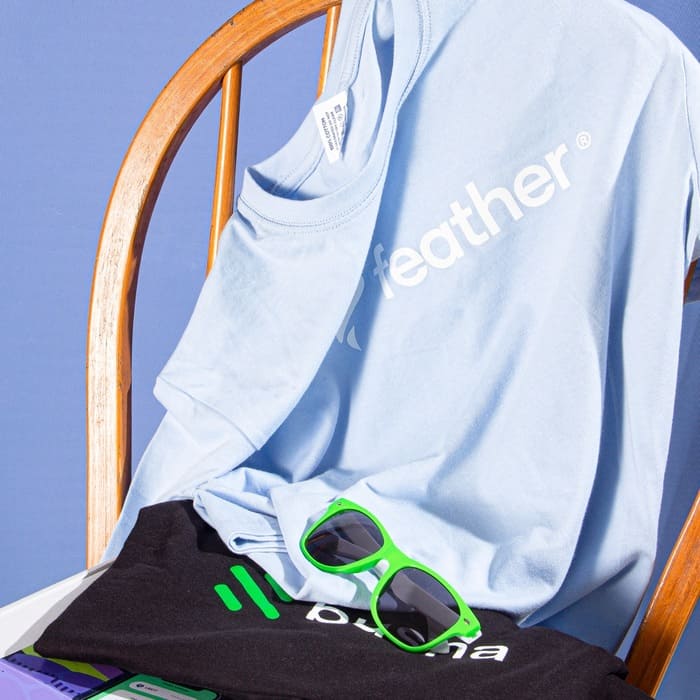 For the Feather Africa team, it was important that their customers and stakeholders received merch of the best quality. They also sought to instill in their customers and relevant stakeholders a strong sense of belonging through the merch items. Through effective branding and intentional merch selection, Wii helped Feather to achieve its goal.
"The merch really depicted what we wanted. The quality of the products were really worthy of all commendation. All the relevant stakeholders and the customers that we gave the merch to really felt like they belonged to the family. So, I see merchandise as a token of belonging to a tech family as it were." - Bolu Olatunji.
"If there's one word I'd use to describe our experience working with WiiCreate, it's ACCURACY. WiiCreate knows how to accurately distill our desires into printed items. We have no regrets that we chose WiiCreate." - CEO of Feather Africa.
Merch as a Solution - Customer Loyalty
Developing stronger connections with your stakeholders and users is important for the growth and success of your brand. Wii helped Feather achieve a deeper connection with its stakeholders.