Busha is a financial technology company that leverages the power of crypto to connect Africans to the global economy and enables them to preserve their wealth. Busha organised its end-of-year party as a means to appreciate its employees and customers for remaining loyal to the Busha brand. 
Customers and employees who feel valued by a brand are more likely to remain committed to the brand. This is why, in addition to hosting an end-of-year party, Busha decided to reward its customers and employees with merch. In creating merch for their customers and members of staff, Busha's goal was to get quality merch in bulk but at a cost-effective rate. This is where we came in.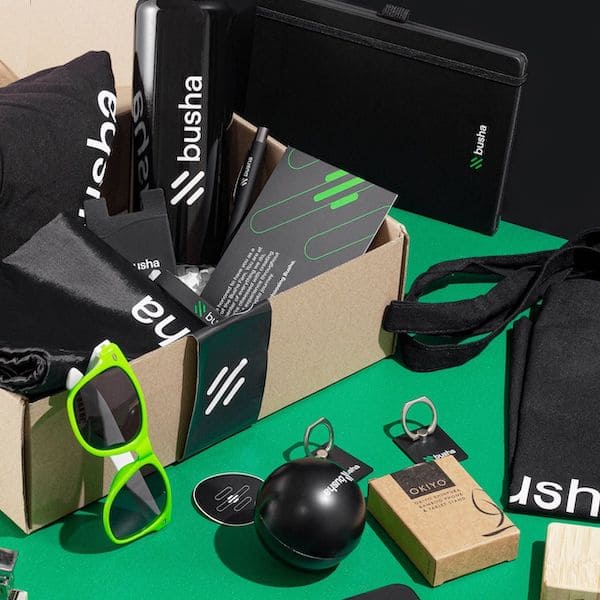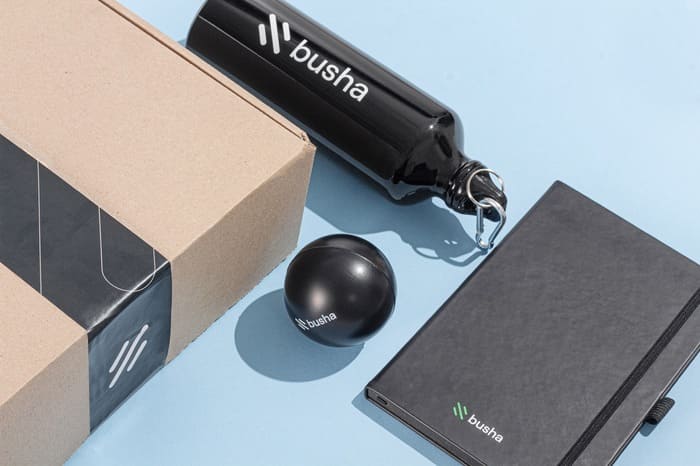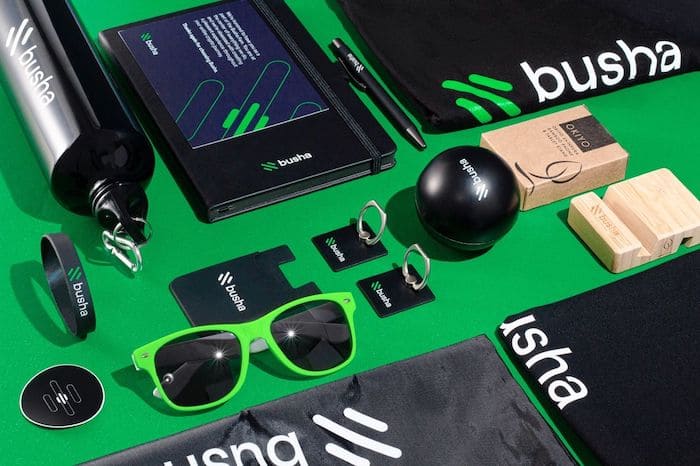 Our expertise and wide range of merch items enabled us to curate a selection of merch items that were modern and of the best quality, yet cost-effective. Our goal was to help Busha create merch items that their customers and employees would like while maximising their budget. The result was a stellar merch box that got people talking.
Merch as a Solution - Customer Loyalty
When you appreciate your customers and employees, with a hangout or an end-of-year party like Busha, you develop a stronger relationship with them. Branded merch is a potent tool for building meaningful connections and creating ambassadors for your brand.